Supercharge your
dealer website today!
We help you increase lead conversions and sales volume by enhancing your customer's experience. It's easy to get started with us, request a demo and we'll show you how to optimize your digital presence to boost your profits.
People are searching online for auto loans, and/or vehicles in your area every day. How does your website show up in front of them? Simple, relevant content will drive traffic and leads to your website  without spending a dime. In Pay Here Marketing we specialize in making sure your content is fine tuned with what your consumer is looking for.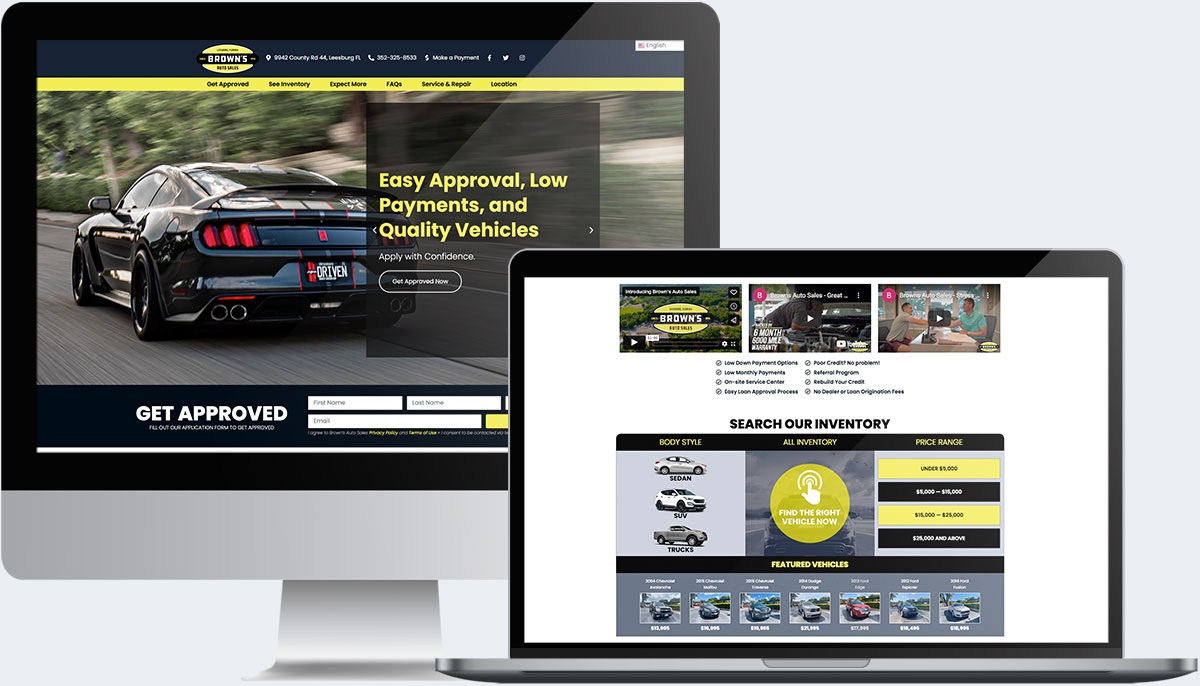 Powerful Inventory
and VDP
An enhanced user experience increases user engagement and drives more sales by letting the shopper quickly find the most relevant vehicle listing in seconds. Our Vehicle Details Page is strategically designed with lead conversions in mind.
Generate additional leads overnight. Make applying for an auto loan a truly personalized experience with variable responses based on specific criteria you choose. We integrate with 700 Credit and most dealership management systems.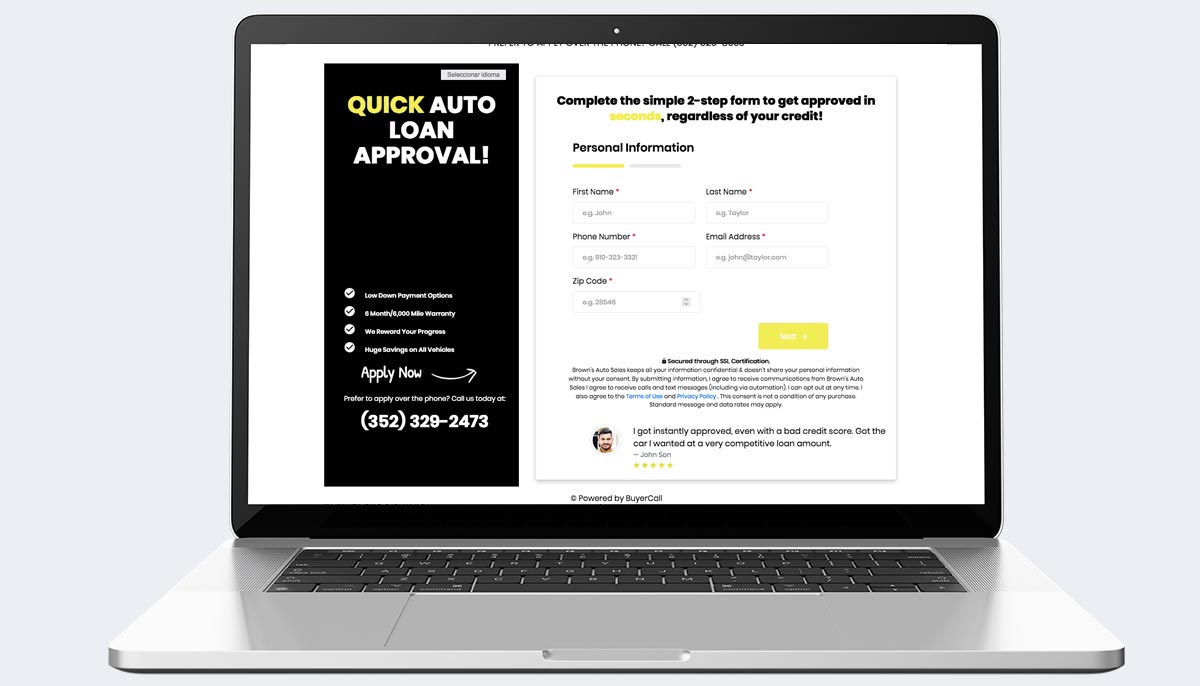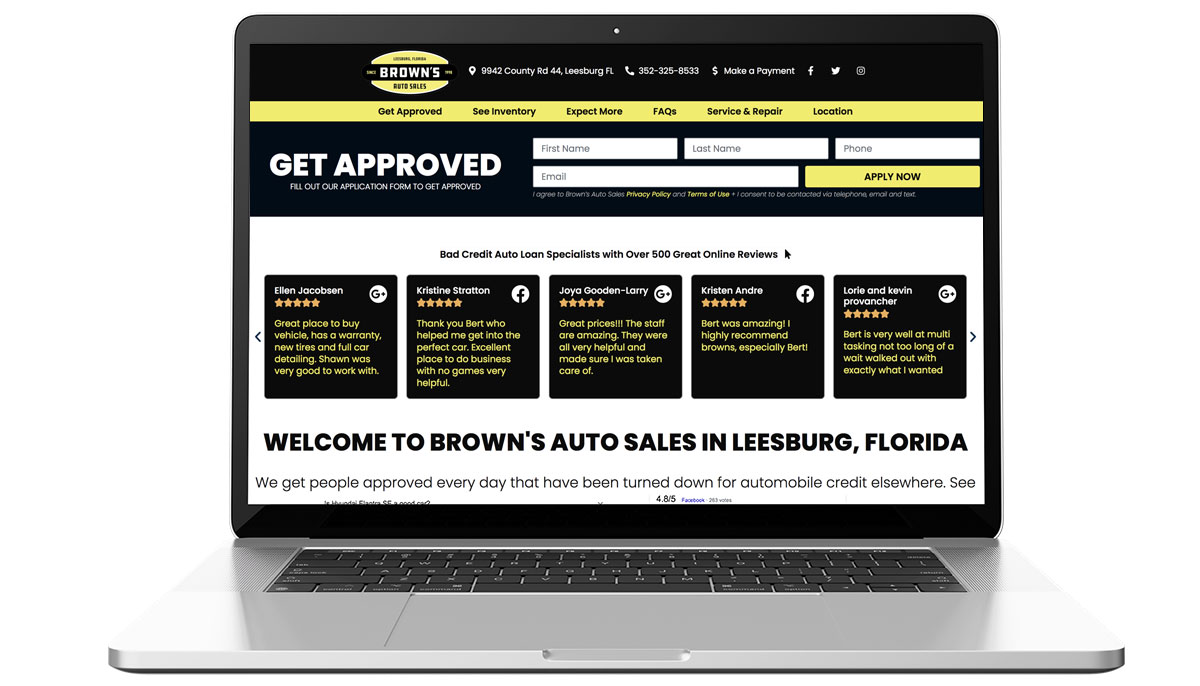 Facebook and
Google Reviews
It's no secret that positive social reviews greatly increases purchasing intent. We understand the importance of building trust and confidence with your potential customer. Our strategic website structure will accelerate this trust-building process from the get go.
Responsive,
Faster and Safer
Most of your visitors will come from a mobile device environment. Now days phones and tablets are used more than desktops to purchase everything, from shoes to your next vehicle. Our platform combines the latest hosting and performance technology to guarantee the a smooth experience to your customers.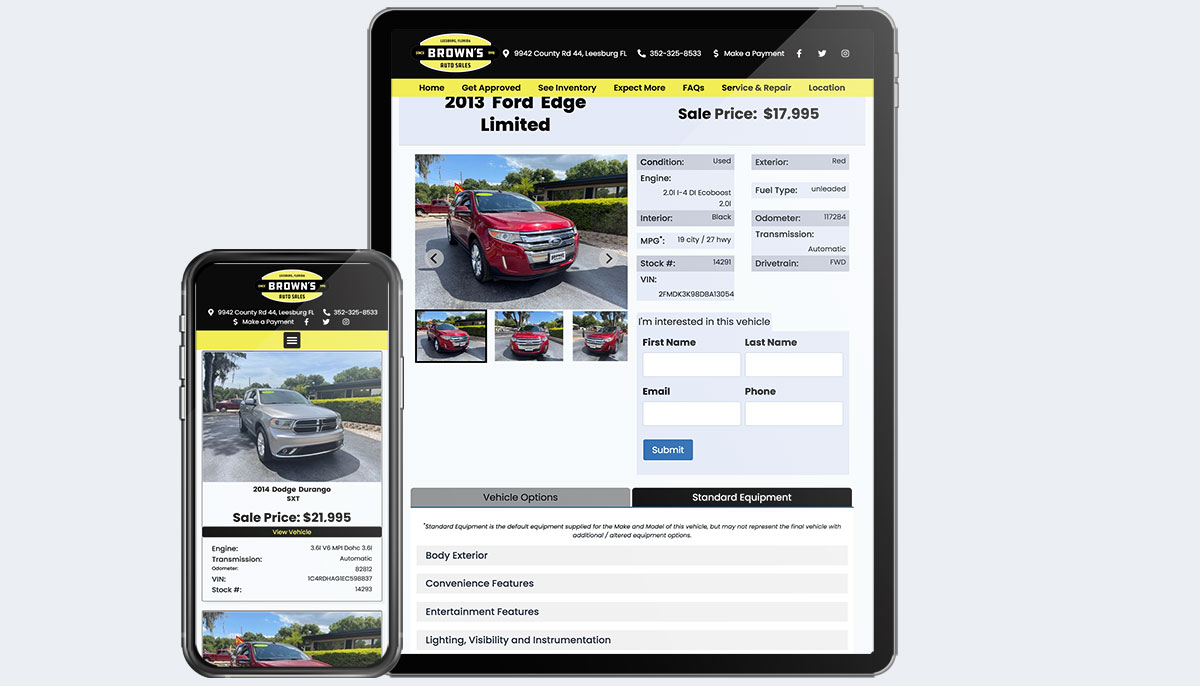 Multilingual
Functionality
Reach and grow into new market segments with a multilingual website. Don't loose any potential shoppers for language reasons ever again. The multilingual widget can easily translate your website into other languages offering your visitors a better vehicle shopping experience.
One of our key objectives is to help you organically position your dealership on the first SERPs (Search Engine Results Pages ) of  google and other engines by increasing your online visibility. We know Organic search is often the primary source of your traffic and our developers carefully go through an extensive SEO checklist to help you win the click battle.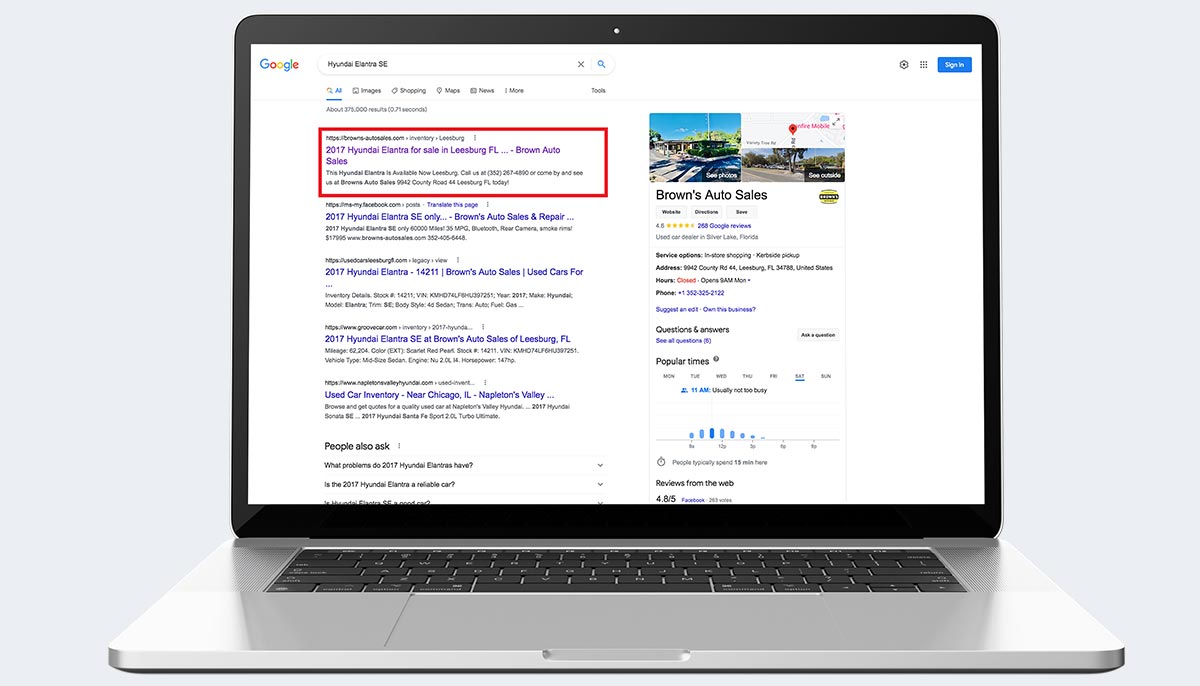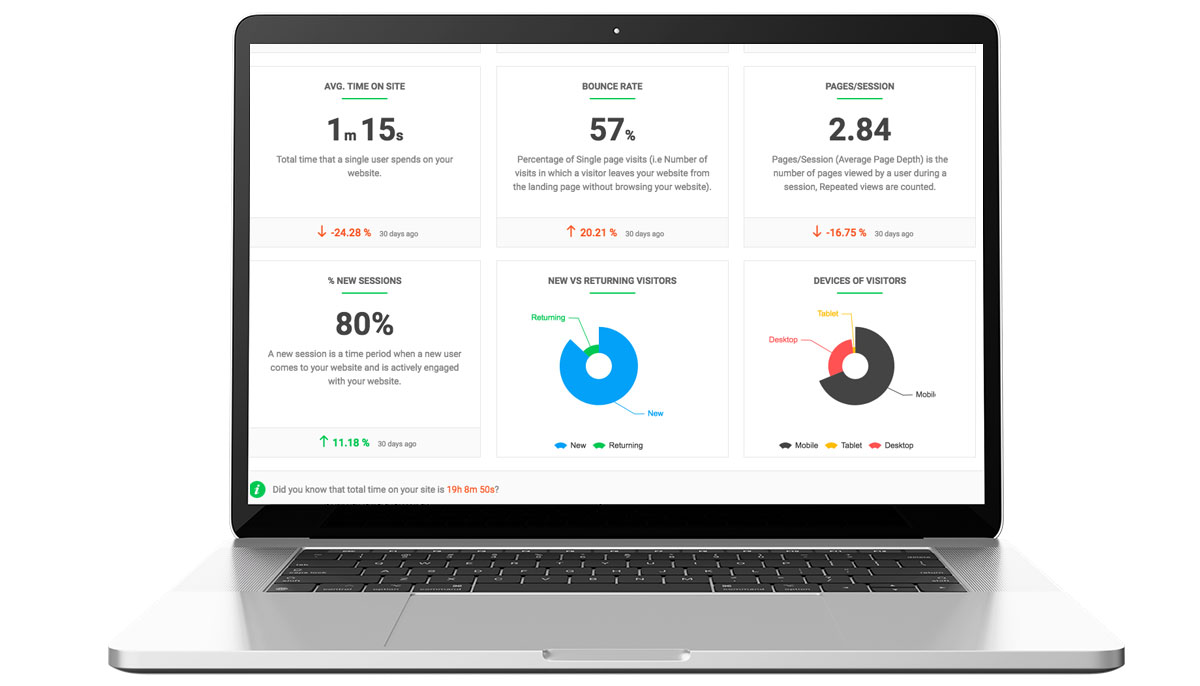 We picked WordPress as the core technology for our websites because of its speed and adaptability. This open-source system is a real beast when it comes to SEO, security and scalability. WordPress websites rank really well in search engines, that is why is estimated that currently 40% of websites on the internet run on WordPress.
Having the ability to connect your website to your CRM can work wonders for your dealership and save tons of time to your sales team. You'll be able to track more leads and make more sales with this functionality included on your website.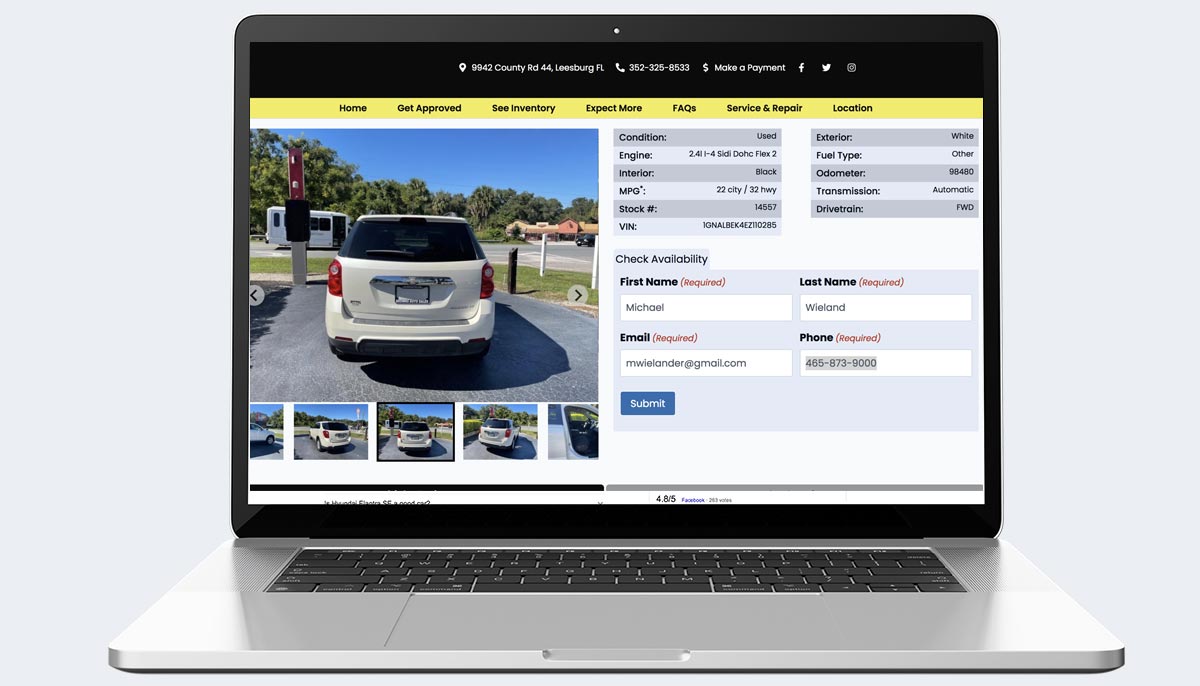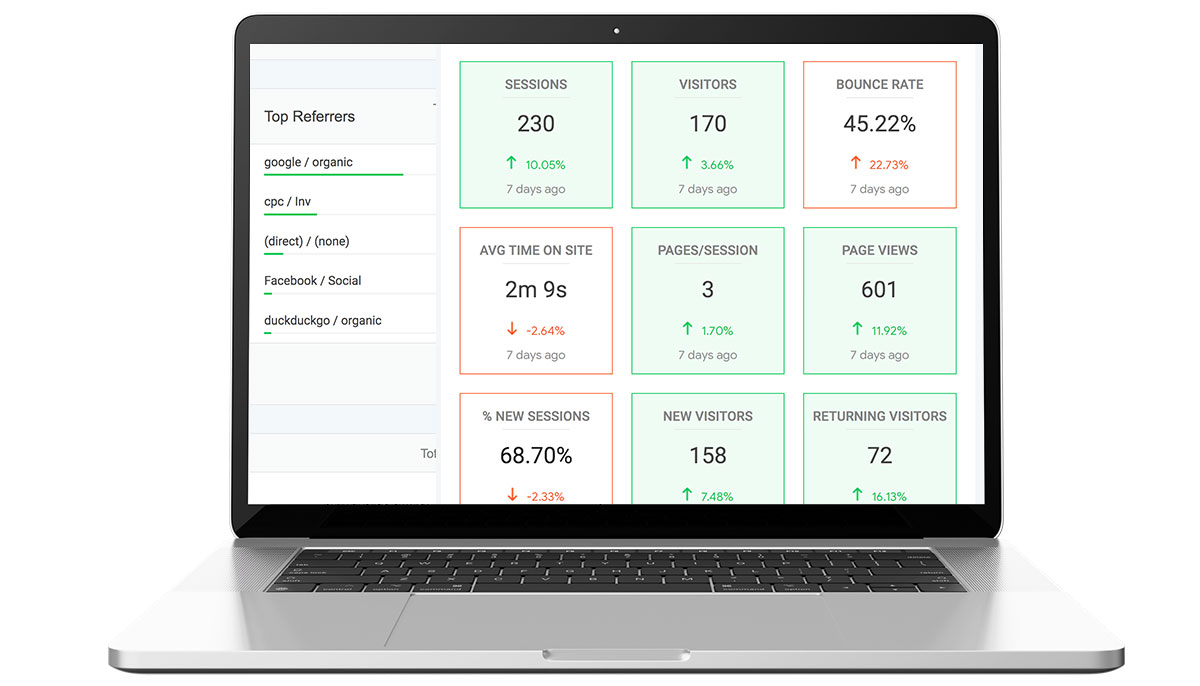 Performance
Reporting Tools
Receive weekly and monthly reports with valuable insights about the most relevant online activity on your website. This information includes: Number of Visitors, Page Views, Geographic Stats, most visited pages, Referrers, Social Media etc.
Are You Ready for Your New Dealer Website?
We bring World-Class Automotive Industry experience to your dealership
Let's get you up and running today!
Contact us and let us know a little more about your dealership.
"We began using search engine marketing to increase our customer application count to help us build a better portfolio."
David Johnson, Cherokee Auto Sales
"Finally someone has perfected marketing for Buy Here Pay Here Dealers."
Lee Cavender, Cavender Auto
"The impact was almost instantaneous; when they turned on the system the calls and applications started coming in."
Hudson Biondo, Master Cars Auto Sales
"The system helps my team follow up and never miss an opportunity."
Steve Campbell, Auto Credit USA