READY-TO-RUN
TARGETED CAMPAIGNS
Maximize Tax Season Sales, Recapture Unsold Prospects, and Retain More Current Customers.
Lead Generator
Email Campaigns
Email campaigns is still one of the most powerful tools to bring your dealership reach to the next level. Email campaigns make the buying process faster and offer one of the most effective ROI. Retain your current customers and don't let a single lead fall through the cracks ever again.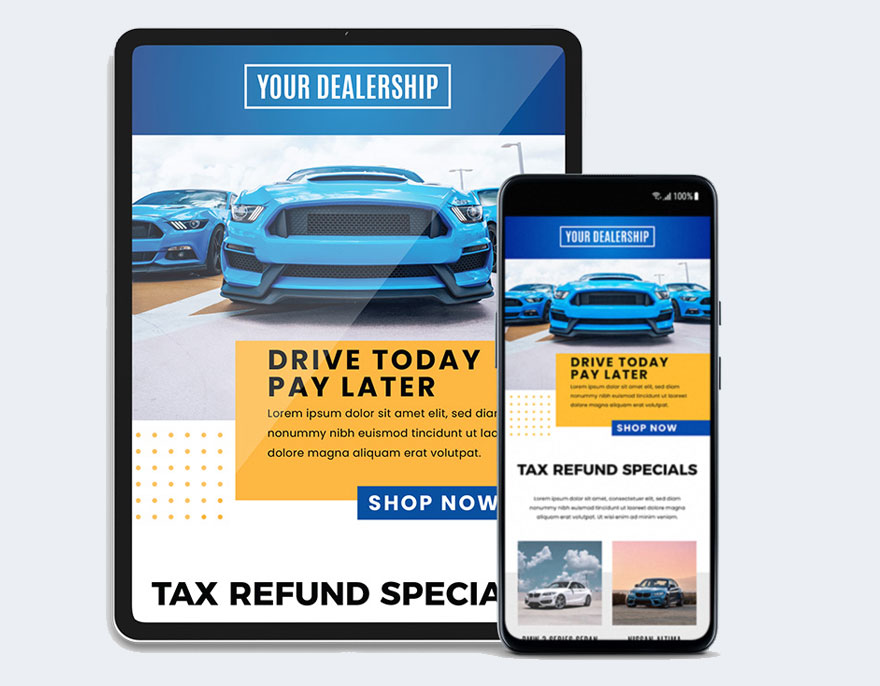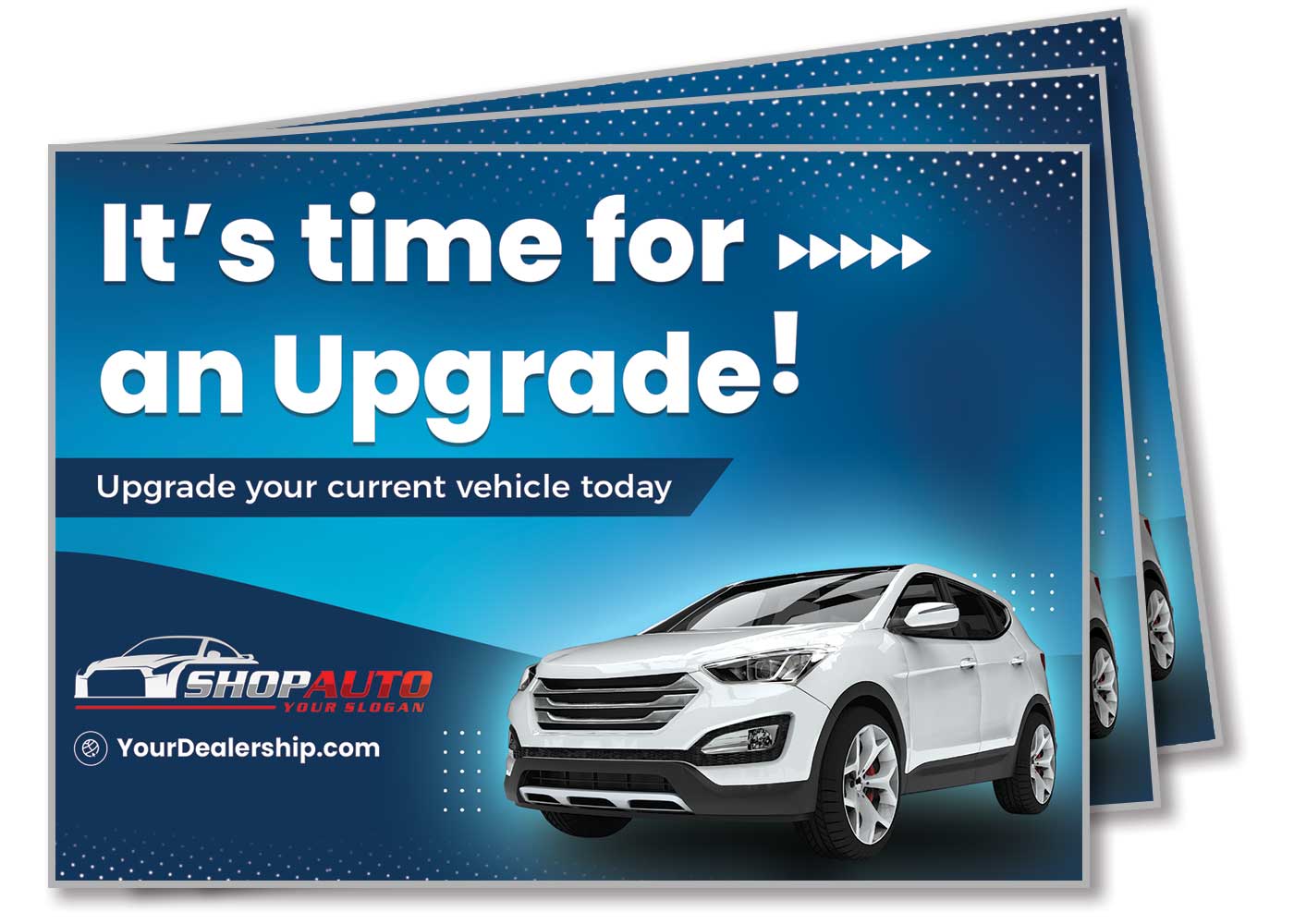 Postcards for
Targeted Direct Mail
Reach new customers in no time by a Targeted Direct Mail strategy. An affordable and effective way to acquire new customers and engage existing ones.
We've made it really simple for you, all the creative assets are handled by our designers.
Facebook Posts
and Google My Business
Vehicle seekers are actively looking for car all the time, are you appearing on their searches? Don't be invisible to them! Let us help you make sure, professionally designed social posts are there to greet them and guide them through your sales funnel.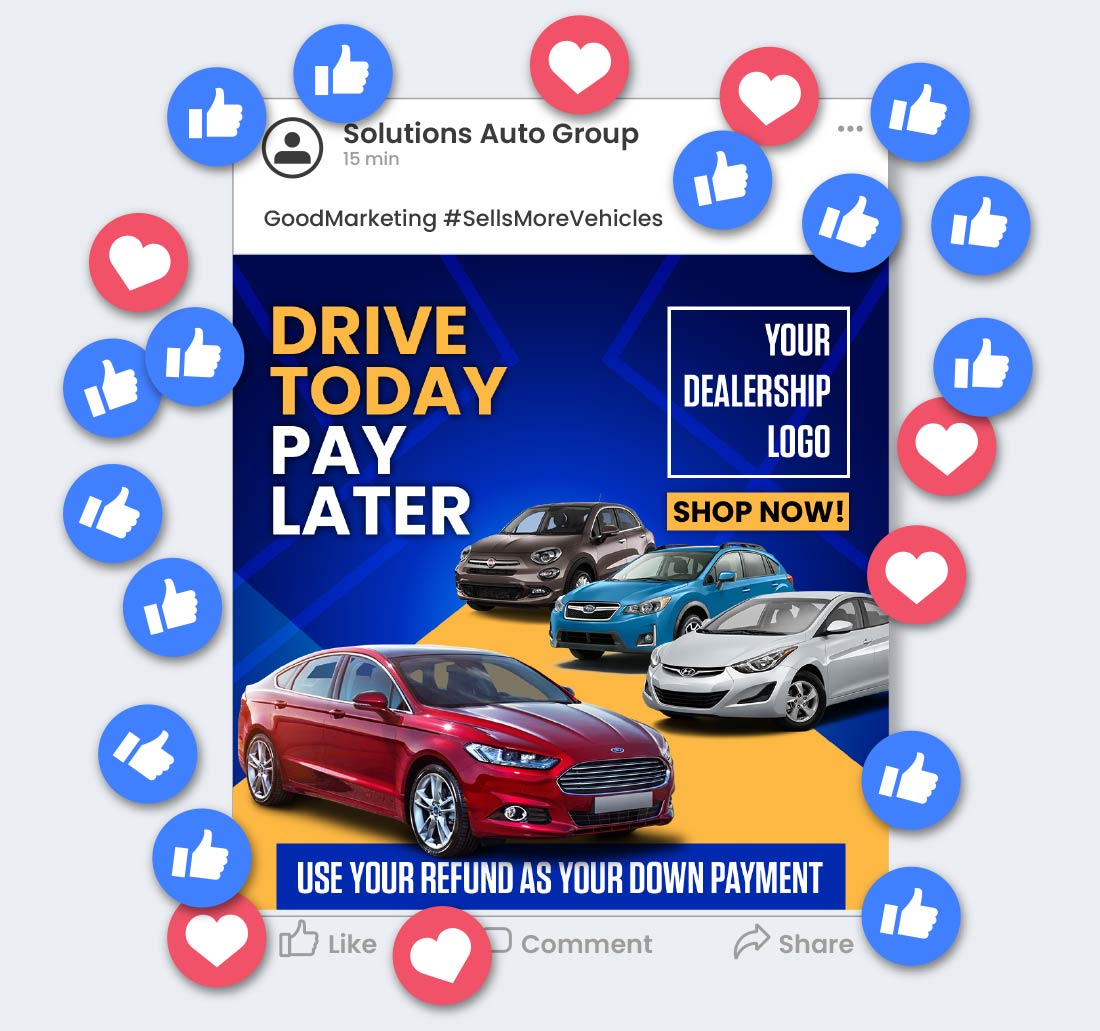 A Matching Website
Banner for your Site
We'll get you fully ready to convert your visitors into Hot Leads. Having a matching message on your site will help you close the lead funnel you started by email or social media.
Why risk losing business while you remain invisible?
We bring World-Class Automotive Industry experience to your dealership
Let's get you up and running today!
Contact us and let us know a little more about your dealership.
"We began using search engine marketing to increase our customer application count to help us build a better portfolio."
David Johnson, Cherokee Auto Sales
"Finally someone has perfected marketing for Buy Here Pay Here Dealers."
Lee Cavender, Cavender Auto
"The impact was almost instantaneous; when they turned on the system the calls and applications started coming in."
Hudson Biondo, Master Cars Auto Sales
"The system helps my team follow up and never miss an opportunity."
Steve Campbell, Auto Credit USA